7-piece Tool Kit; 914; 1970-72 for Porsche 914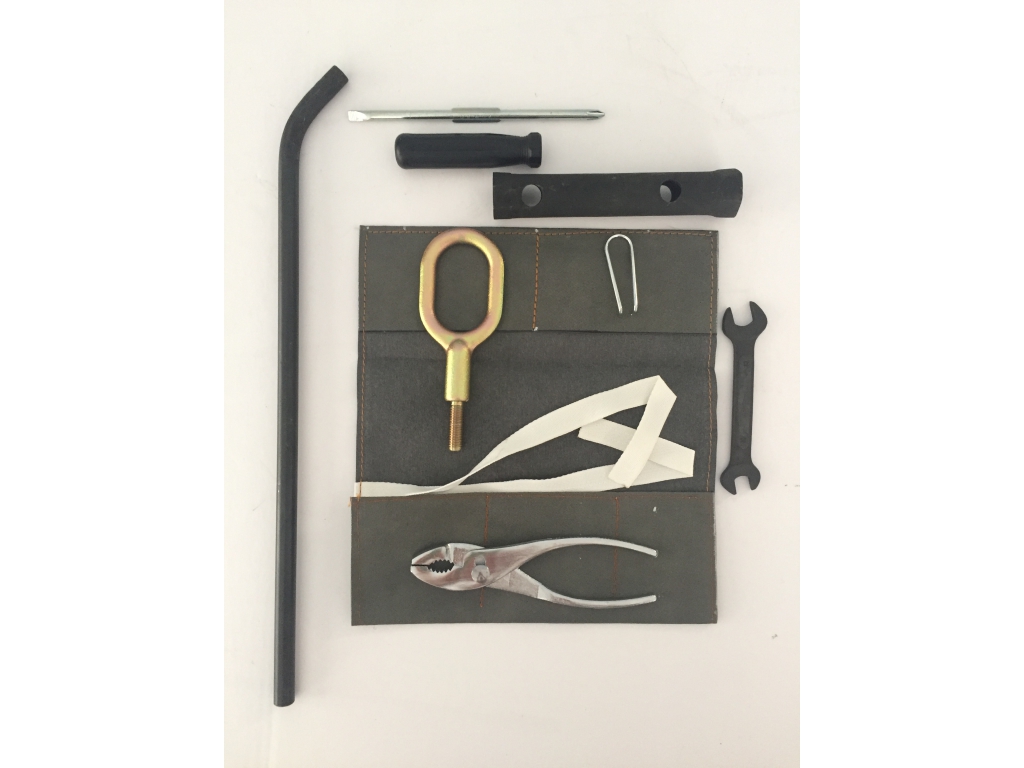 7-PIECE TOOL KIT; 914; 1970-72
B411012021 - Rebuilt/Reproduction
Description
Once again, you can have a factory original tool kit for your 914. This 7-piece kit features a flat-head/philips-head reversible screwdriver, pliers, 10/13mm wrench, wheel stud remover, hubcap remover, and a gray soft vinyl case.
Fits (Click to view section):
914 1970-76
Notes:
914 1970-72
Exploded Diagrams (Click to view additional fitment info)
914 1970-76 - Accessories
Combine and save!
Combine B411012021 with...
Web Only
Click image for more info