PORSCHE 944 S2 SHIFT KNOB WITH BOOT
Can't find what you need? Try browsing the Accessories or Exploded Diagrams!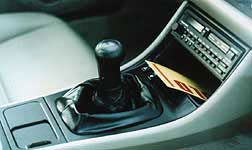 944 1985.5-90, 944s, 944 turbo, 944s2, 968, this part completely recovers the original knob, the very top of it fitting under the five speed emblem. easily installed by the amatuer in about 15 minutes, the replacement is simple and satisfying. complete with easy to follow instructions. all colors available.


General Fitment
944 1985-88
944 1989-91
968 1992-95