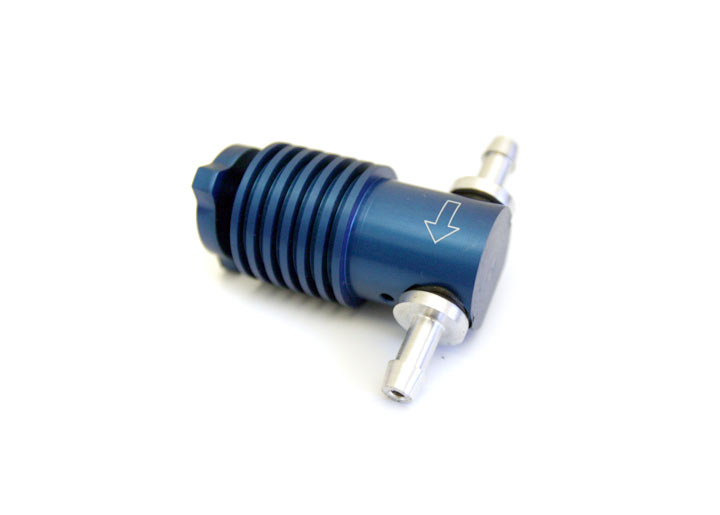 AGENCY POWER MANUAL BOOST CONTROL KIT
RAPUNI100 - Replacement/Accessory
Description
Agency power brand new manual boost controller is now available for your turbocharged vehicle. Designed with performance, fitment, and style in mind, the ap mbc will give your turbo vehicle some much need horsepower with a couple of easy twists of the unique adjustment knob not seen on any other manual boost controller.

How does the ap mbc work? Simple! The mbc is a bleed valve design, which has you connecting the hoses on either side to the compressor and the wastegate of the turbo. The mbc controls the airflow through the valve by the adjusting knob. Loosen the knob and more air moves for higher boost pressure. Tighten the knob down and restrict the flow for less boost pressure.

The ap mbc includes 2 feet of 5/32 vacuum tubing, a flexible aluminum bracket that bolts to the mbc and has predrilled holes for universal fitment, and hardware. Available in blue or black; please indicate color choice when ordering.
Fits (Click to view section):
911 Turbo/GT2 2001-05
911 2005-08
911 1994-98
911 1989-94
911 1987-89
911 1984-86
911 1978-83
930 1975-77
944 1985-88
944 1989-91
924 1980-85
924 1976-79
Cayenne 2003-06
Cayenne 2007-09
Notes:
930/911 Turbo 1975-10, 924 Turbo 1979-83, 944 Turbo 1986-89, Cayenne Turbo 2003-10
Combine and save!
Combine RAPUNI100 with...
Web Only
Click image for more info