Deep Sump Oil Pan Kit Boxster/cayman, 996 for Porsche 911, Boxster, Cayman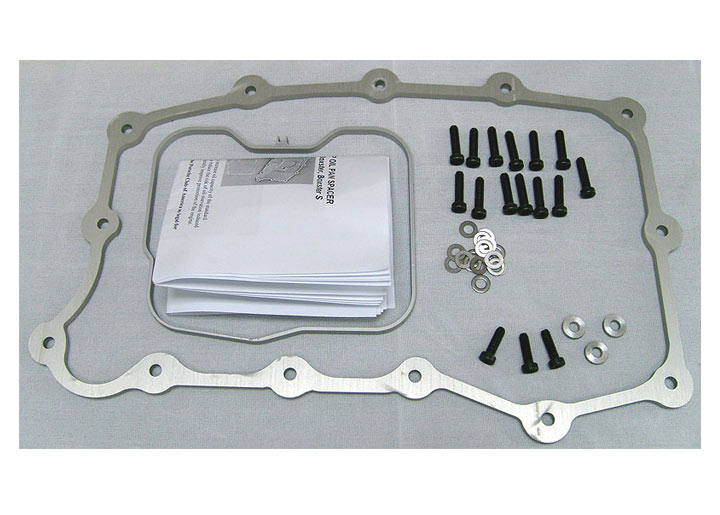 DEEP SUMP OIL PAN KIT BOXSTER/CAYMAN, 996
R846R9095 - Replacement/Accessory
Description
Scavenging and aeration in the oil pan have been identified as a problem in 996 and Boxster models experiencing high g-forces on the racetrack. The r-9095 oil pan spacer provides a simple solution. This spacer increases sump capacity by half a quart, providing more reserve to ward off starvation. This kit clears all factory options including the rear skid plate. Added oil capacities as well as increased oil pan surface area increase oil cooling and engine performance. This deep sump oil pan kit has been approved by the Porsche club of america for use in pca club racing stock and prepared class cars.
Fits (Click to view section):
Boxster 1997-04
Boxster 2005-08
Cayman 2006-08
911 1998-05
Notes:
911 1998-05, Boxster/S 1997-Present, Cayman 2006-Present
Combine and save!
Combine R846R9095 with...
Web Only
Click image for more info