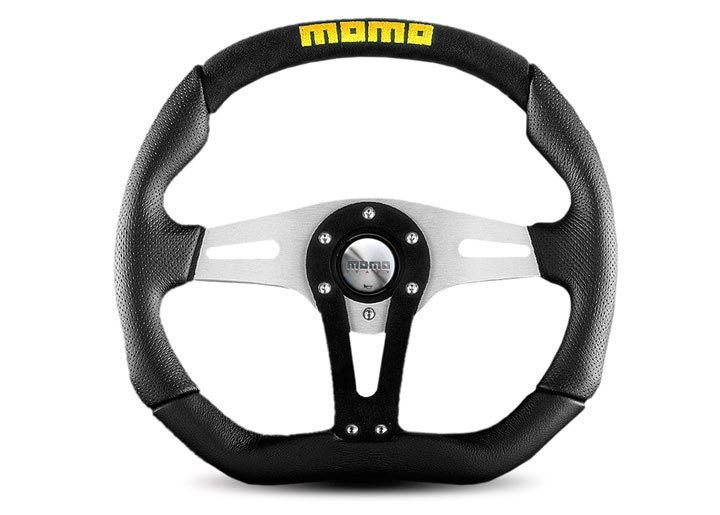 MOMO TREK ALACANTARA STEERING WHEEL, BLACK
RMB3515 - Replacement/Accessory
Description
Momo steering wheels provide a stylish but functional upgrade to your driving experience. Momo wheels are specifically designed to improve your grip on the wheel for better car control. Momo steering wheels feature leather or suede rims, anodized aluminum centers, and contoured thumb and palm indents. Most of the wheels we sell are in a 350mm diameter. The 350 size is well-suited for a street-driven car with slightly quicker steering response, good sight lines to the instruments, and a comfortable position. This wheel features top grain leather with airleather insert, alcantara insert and spoke and momo embroidery.

All momo steering wheels require the use of a hub adapter. This is because each wheel is a universal wheel and the correct spline is required to fit different manufacturers. It's also important to set the wheel at the correct distance from the driver and clearance for things like the wiper and turn signal stalks.
Fits (Click to view section):
ALL
Combine and save!
Combine RMB3515 with...
Web Only
Click image for more info