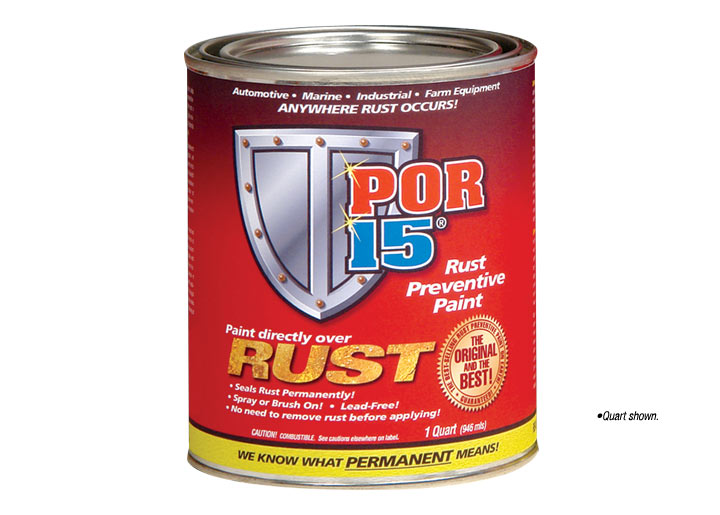 POR-15 RUST PREVENTION PAINT, PINT
RGR6013 - Replacement/Accessory
Description
We use this product daily in our shop and find it to be superior in permanent rust protection for all of our weld-in panels. Por-15 is essential when doing any metal repair. It can also be painted directly onto rust to prevent spreading! (how does your battery tray look?) por-15 dries to a hammer tough finish that can easily be painted over. No other rust paint comes close to por-15. If they had dipped the old Porsches in por 15 before painting, they never would have rusted! For best results, pre-treat your metal with prep & ready spray for best adhesion (part number rgr6024)

Please note color choice- black, clear, gray, semi-gloss black, or silver- when ordering.

Note: por-15 is sensitive to uv light (sun) and must be topcoated for prolonged exposure to sunlight.
Topcoating is not required for areas not exposed to sunlight.
Fits (Click to view section):
ALL
Combine and save!
Combine RGR6013 with...
Web Only
Click image for more info
You may also be interested in the following product(s)