Quaife Quick-ration Rack And Pinion Kit For 911 1974-89 for Porsche 911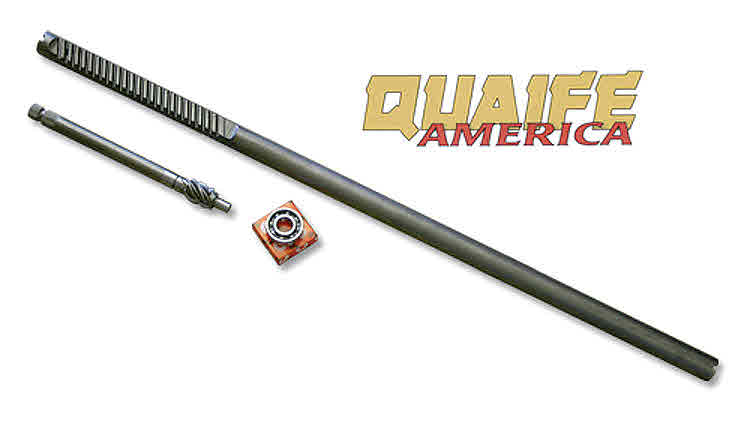 QUAIFE QUICK-RATION RACK AND PINION KIT FOR 911 1974-89
R40435001 - Replacement/Accessory
Description
The qsr quick ratio rack and pinion gear set is perhaps the most underrated performance part around. The quaife rack and pinion gears simply replace the existing pieces inside your stock steering rack housing. More rapid steering response is felt with an average of 25 percent reduction in ratio, resulting in fewer turns lock-to-lock: this translates into much quicker steering and turn in at the cost of a slight increase in effort. The qsr is a must for autocross and track days. Designed to fit manual steering racks only. Not for power steering. Improves steering to 2.5 turns lock-to-lock.
Fits (Click to view section):
911 1974-77
911 1978-83
911 1984-86
911 1987-89
Notes:
911 1974-89
SIGN UP
Subscribe to our newsletters now and stay up-to-date with new parts and announcements.
x