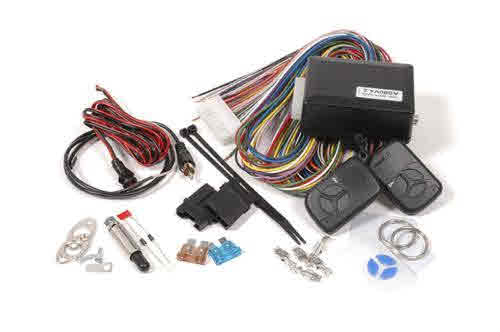 REMOTE DOOR LOCK KITS, KEYLESS ENTRY UPGRADE
R721562707 - Replacement/Accessory
Description
remote access
complete kit with instructions

So your brand new s-class has a nice remote control to unlock your doors but your fumbling through your keys to open the door on your 1974 911. Well now you can update your not so new vehicle to this same convenience with our remote controlled door lock kits. Universal kit fits most vehicles.

Does your vehicle already have power door locks but they are not remote controlled? Many vehicles in the 80's and 90's had power locks so when you unlock the driver door the passenger unlocked also. Now you can add the convenience of remote control to your stock system with our keyless entry upgrade. Universal kit fits most vehicles.
Fits (Click to view section):
ALL
Combine and save!
Combine R721562707 with...
Web Only
Click image for more info
You may also be interested in the following product(s)