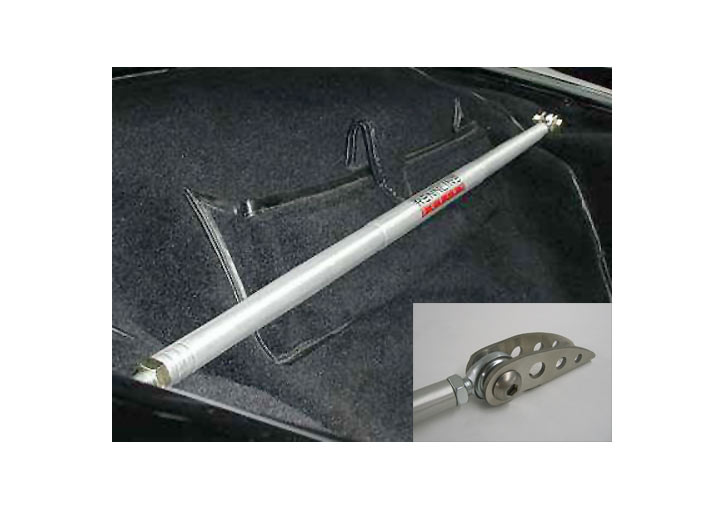 RENNLINE STRUT TOWER BRACE; 2-POINT, BLACK
RSB6090B - Replacement/Accessory
Description
One of the easiest and most cost-effective ways to improve your car's handling is the installation of a rennline strut tower brace. These braces bridge both shock towers, eliminating virtually all camber change that occurs during hard cornering. Not all cars are the same, so rennline has made their braces fully adjustable, allowing you to set a desired amount of pre-stress. Constructed of lightweight aircraft grade aluminum with stainless steel brackets. Rennline strut tower braces bolt in and out in minutes and require no drilling. Whether you're on the street or on the track you'll feel the difference immediately. Black in color, silver shown.
Fits (Click to view section):
911 1965-69
912 1965-69
911 1987-89
911 1984-86
911 1978-83
930 1975-77
911 1974-77
911 1970-73
Notes:
911 1965-89, 912 1965-69
Combine and save!
Combine RSB6090B with...
Web Only
Click image for more info