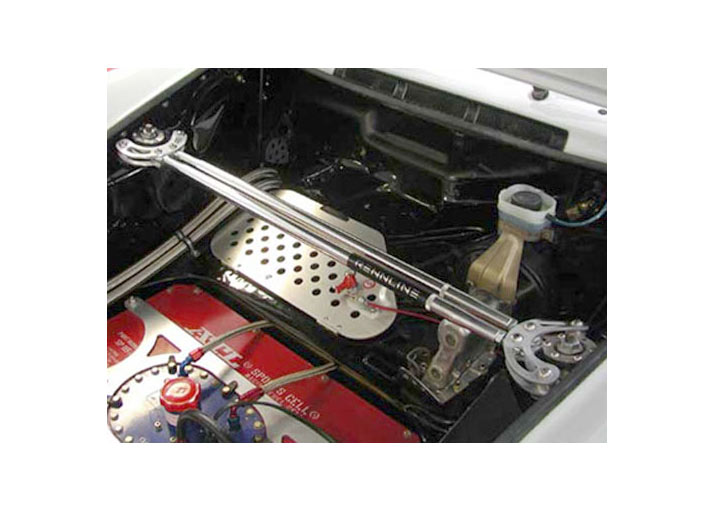 RENNLINE TRUSS MOUNT STRUT TOWER BRACE; DUAL-BAR 2-POINT, BLACK
RSB809193B - Replacement/Accessory
Description
This system mounts like no other brace on the market. The dual bar design adds to the strength and resistance to deflection of the front suspension. The billet aluminum mounting brackets have been formed to perfectly fit the contour of your 911's strut towers, making installation a breeze. These truss style brackets have been engineered in a way that makes this brace not only one of the lightest, but one of the strongest braces on the market today. There is absolutely no alignment alterations or drilling required for installation. Fits all 911/912/930's from 1966-89. Black in color, silver shown.
Fits (Click to view section):
911 1987-89
911 1984-86
911 1978-83
930 1975-77
911 1974-77
911 1970-73
911 1965-69
912 1965-69
Notes:
911 1965-89, 912 1965-69
Combine and save!
Combine RSB809193B with...
Web Only
Click image for more info