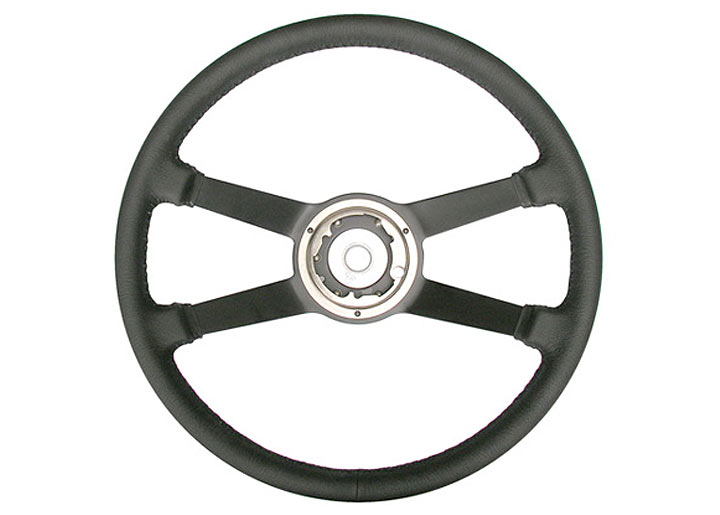 REPRODUCTION PORSCHE RS LEATHER STEERING WHEEL
B90134708400 - Rebuilt/Reproduction
Description
Porsche rs 380mm leather steering wheel. superb copy of the original vdm wheel so widely sought after. this leather 380 mm wheel is smaller than the stock 911, actually it is 914 sized, so it gives a lighter more nimble feel to the early cars. perfect for the racer or anyone who wants the stock and the concours perfection of the stock look leather steering wheel. will fit all Porsche models 1965-1973 and 914 by unbolting and installing your plastic hub.
Fits (Click to view section):
912 1965-69
914 1970-76
911 1965-69
911 1970-73
Notes:
911 1965-73, 912 1965-69, 914 1970-76
Combine and save!
Combine B90134708400 with...
Web Only
Click image for more info
You may also be interested in the following product(s)