Euromeister 16x7 Replica Wheel for Porsche 911, 930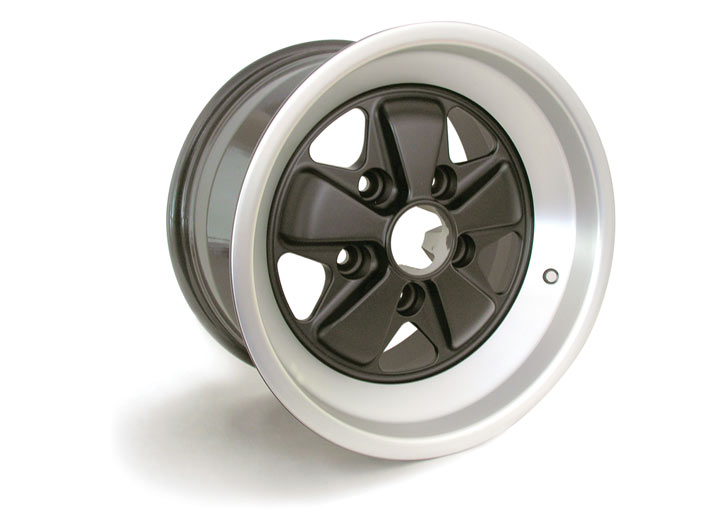 EUROMEISTER 16X7 REPLICA WHEEL
R915737 - Replacement/Accessory
Description
Euromeister proudly presents these alloy replica 5-spoke style wheels. Manufactured using water and air cooled low pressure casting equipment resulting in the strongest and lightest cast aluminum wheels on the market. This design allows us to manufacture a wheel only slightly heavier than a more expensive forged wheel. Finished wheels are then completely x-rayed to insure quality and strength. Wheels come with black centers and a machined lip. All wheels are hub-centric with the standard 5x130mm lug pattern. Euromeister wheels utilize original factory offsets to fit 1965-89 911, 930 with Carrera or turbo flares. Wheels accept the original 70mm ring clip cap standard on most Porsche vehicles. Center caps and lug nuts sold separate. Note: wheels not returnable once mounted.
Fits (Click to view section):
911 1987-89
911 1984-86
911 1978-83
930 1975-77
911 1974-77
911 1970-73
911 1965-69
Notes:
FRONT OF 1965-89 911/930 AND 944
Combine and save!
Combine R915737 with...
Web Only
Click image for more info