Fuel Pump Relocation Kit for Porsche 914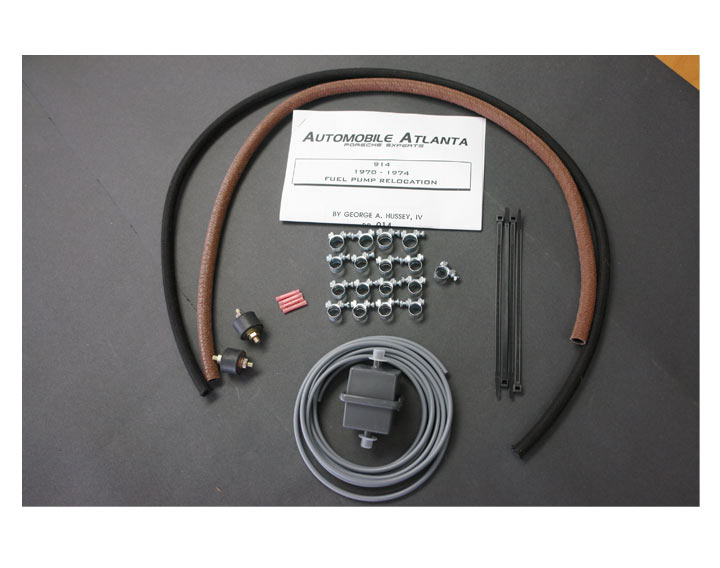 FUEL PUMP RELOCATION KIT
BAA007 - Rebuilt/Reproduction
Description
Developed at Automobile Atlanta, and featured in vw Porsche magazine, this fuel pump relocation kit solves vapor lock! factory authorized and tested in hundreds of 914's, this kit moves the fuel pump close to the 1975-76 location. Everything you need plus precise installation instructions are included.

Fits (Click to view section):
914 1970-76
Notes:
914 1970-1974
Combine and save!
Combine BAA007 with...
Web Only
Click image for more info