Rotisserie; Body Suspension Device; 914 for Porsche 914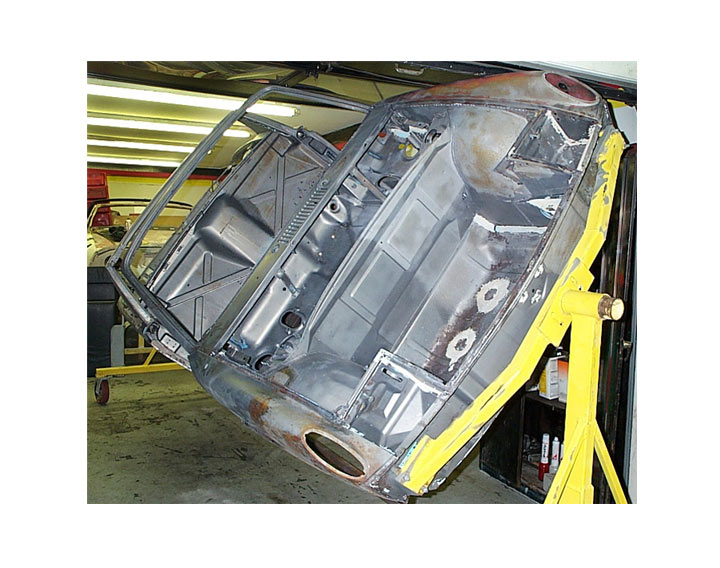 ROTISSERIE; BODY SUSPENSION DEVICE; 914
BRT914 - Rebuilt/Reproduction
Description
Frustrated by having to weld in new panels upside down and developing back problems from it, we decided to make 914 restoration as easy as rotisserie cooking of a chicken. Simply sit or stand in one place and spin it around! Yes, this custom built rotisserie perfectly fits your 914 so that body restoration, display, and portability becomes easy! Super strong with heavy duty rollers, the rotisserie can be specially ordered in any Porsche color you desire!
Fits (Click to view section):
914 1970-76
Combine and save!
Combine BRT914 with...
Web Only
Click image for more info