Multiple listings for the same brand and type of part merely indicate different suppliers. Unless otherwise noted, they are the same part.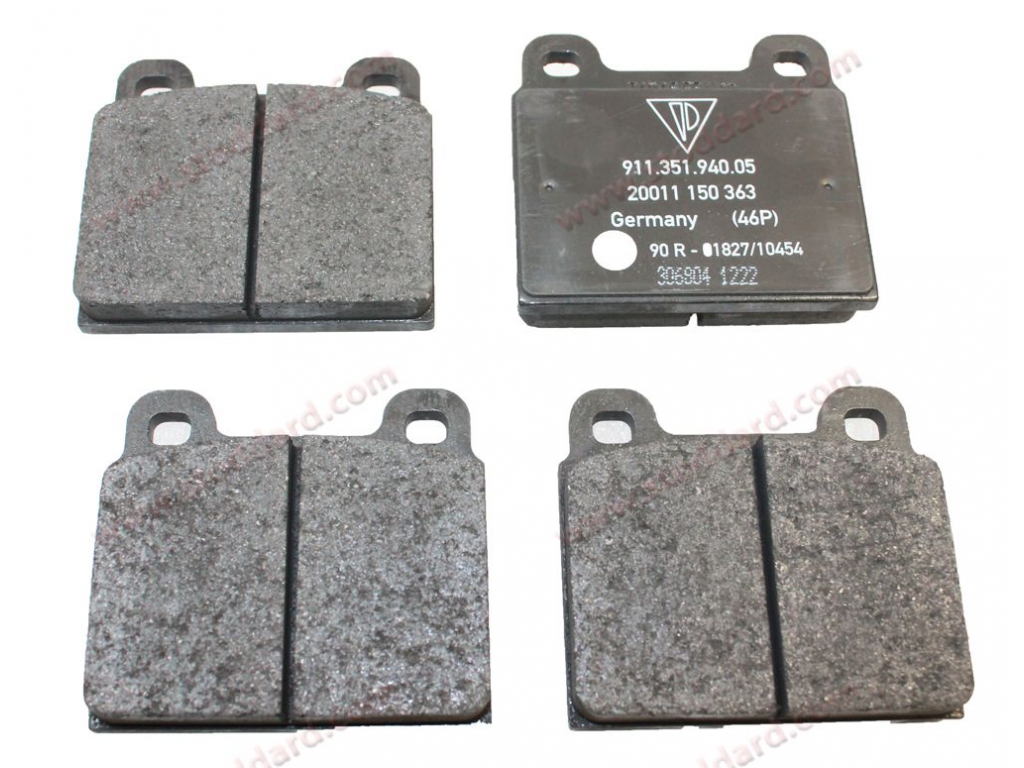 "Front Brake Pad Set, Porsche Factory. For 911sc And Carrera 1978-89 "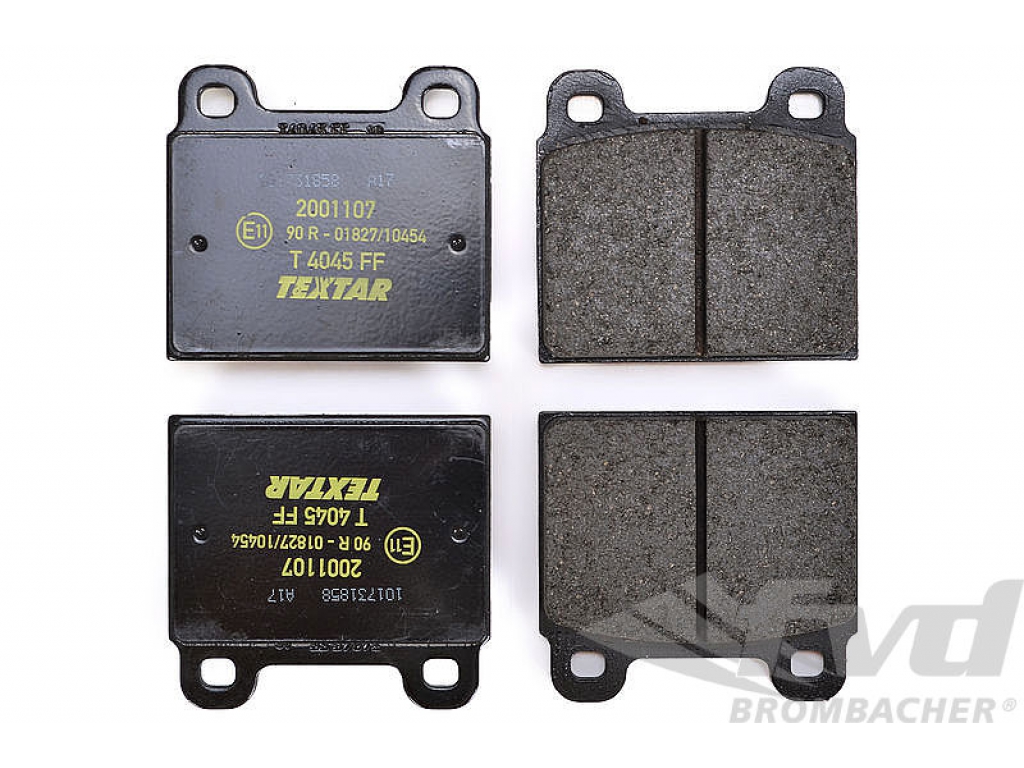 If your brake pads are at the end of their service life you will experience vibration, squealing, a pulsating brake pedal or poor response under heavy braking. We recommend replacing them as soon as any of the above signs are noticed. Also, be sure to inspect the rotors when changing the pads. For convenience, we sell complete rotor and pad kits, simply check under brake service kits. This pad set contains textar OEM (original equipment manufacturer) parts that we source in Germany to ensure quality, reliability and precise fitment. Textar brake pads are precision engineered to offer maximum safety, performance and comfort. This uncompromising approach has been the very ethos of textar for more than 100 years. It's the reason why textar remains a trusted partner to the world's leading vehicle manufacturers today. Sold individually. 1 necessary per axle. Please note: please check the model fitment tab to ensure accurate fitment.

"Front Brake Pad Set 911 1974-89 - A Type Caliper"