Multiple listings for the same brand and type of part merely indicate different suppliers. Unless otherwise noted, they are the same part.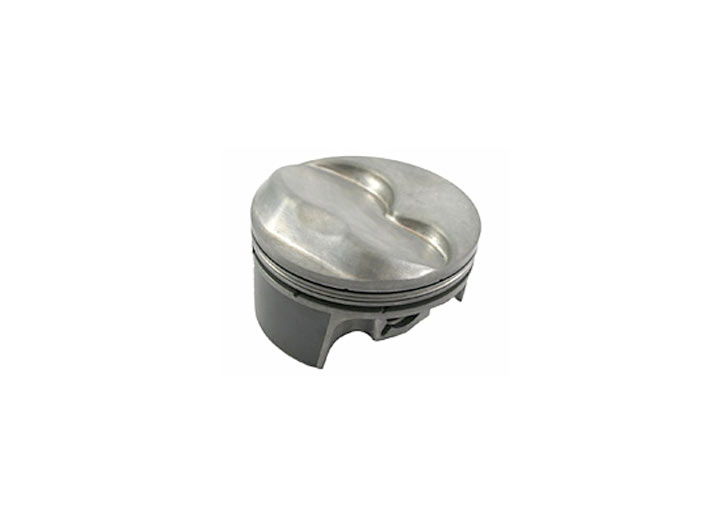 Known as: cylinder with piston number plate + / ++ 624-632 g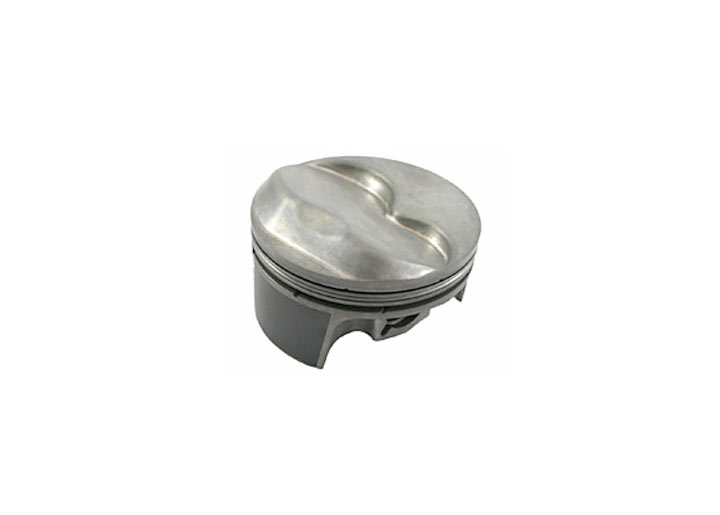 The name mahle is synonymous with both Porsche and performance. From the engineering of the world's first aluminum alloy piston, to the development of the nikasil coated cylinders (nikasil is the wear-resistant cylinder coating now used throughout the industry), the mahle tradition powers not only Porsche street cars, but also today's most advanced Porsche racecars. If you want more horsepower out of a daily driver, or ultimate performance for a full-on racecar, mahle pistons and cylinders can handle it. These cylinder and piston sets feature nikasiltm coated cylinders which reduce wear and a matched aluminum piston in several different compression rations. Includes rings and wrist pins.

911 turbo 1978-89, 3.3-3.5l, 97mm, 7:1 compression

"Mahle Motorsports Cylinder And Piston Set For 911 Turbo 1978-89, 3.3-3.5l, 97mm, 7:1 Compression"


Fitment: 930 1978-89


High-quality OEM replacement, designed to perform like the original. We source this part in Germany to ensure quality, reliability and precise fitment. Replacement 930 3.3l (930.66 / 930.68 engine code) turbo piston and cylinder that includes: 1 qty. Piston 1 qty. Cylinder 1 qty. Wrist pin 2 qty. Circlips 3 qty. Piston rings 1 qty. Cylinder base gasket sold individually. 6 necessary per car. Now is the perfect time to upgrade for added performance! We carry mahle 3.4 l slip fit, larger bore, higher compression pistons and cylinders, part # 100103034tu

"Piston And Cylinder 930 - 3.3l - 97 Mm - 7:1 Compression - Original Spec. (624-632 Gram)"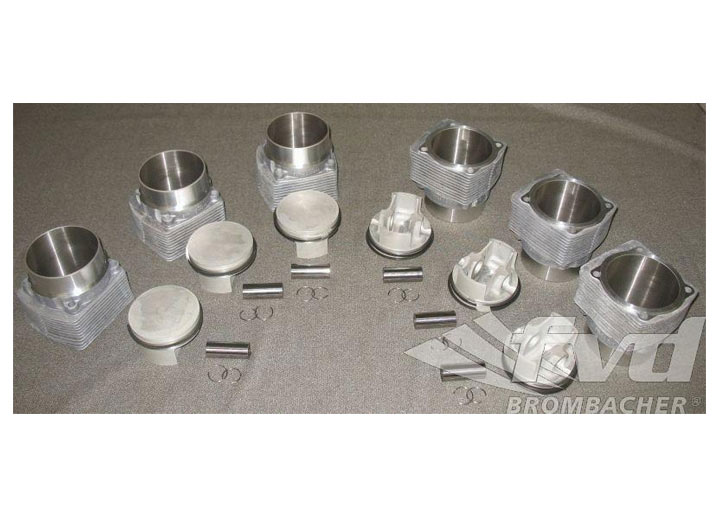 Every piston and cylinder is complete and ready to be installed. They are packed as complete set for every engine. Carefully read our technical information before installing the parts. Piston rings and piston pins must not be modified. Modifications of any of these parts will void the manufacturers warranty.

"Mahle P/c 930/965 3.3 Turbo 77-92 Sport 8:1 97mm"


Fitment: TURBO 3.3 (91-92) / TURBO 3.3 (78-89)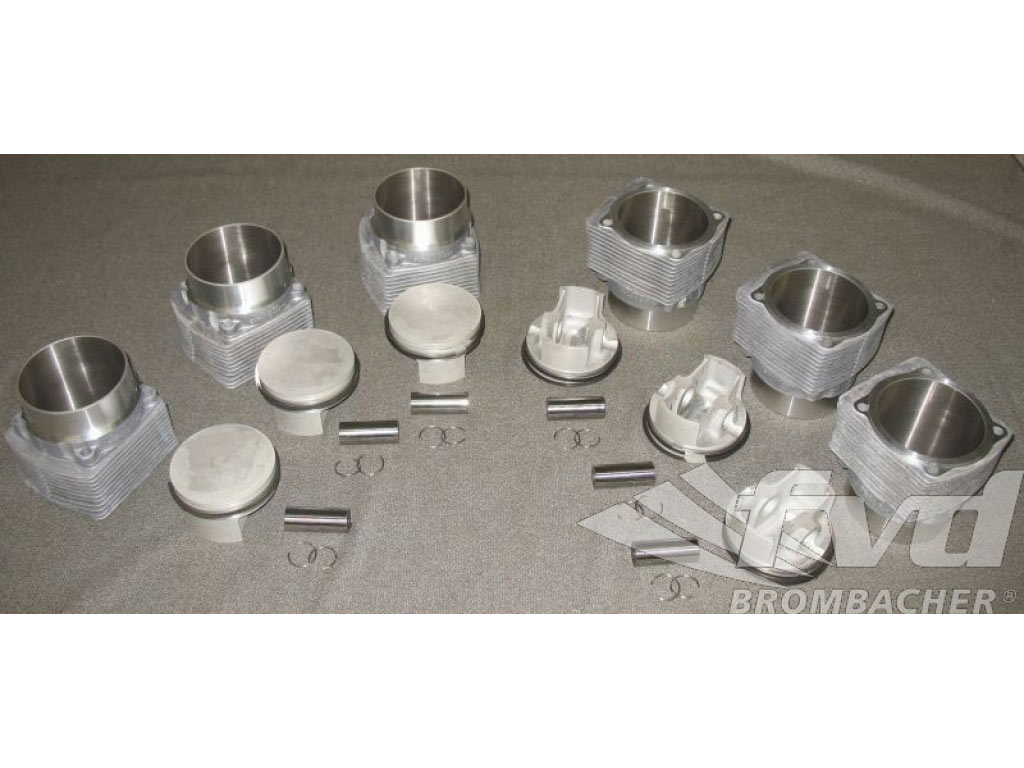 Every piston and cylinder is complete and ready to be installed. They are packed as complete set for every engine. Carefully read our technical information before installing the parts. Piston rings and piston pins must not be modified. Modifications of any of these parts will void the manufacturers warranty.

"Mahle P/c 930/965 3.3turbo 77-92 Sport 8:1 97mm"


Fitment: TURBO 3.3 (91-92), TURBO 3.3 (78-89)