996 Turbo/gt2 Aluminum Intake Plenum Kit for Porsche 911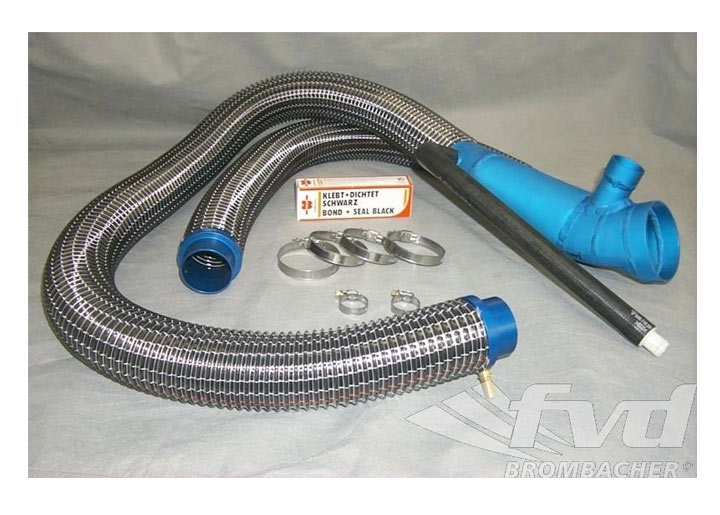 996 TURBO/GT2 ALUMINUM INTAKE PLENUM KIT
RFVD99661801 - Replacement/Accessory
Description
From the factory, Porsches turbo models come with a bulky, restrictive cast intake air distributor plenum and inadequate diameter piping to the intake side of the turbochargers. This piping also causes a difference in boost pressure of up to .3 bar between the left and right side turbos and is not suited for higher horsepower applications.

In order to obtain tuning gains over 530 hp for turbocharged vehicles it is necessary to install our FVD intake plenum kit. The lightweight aluminum FVD intake plenum kit balances the boost pressure between the turbochargers and significantly increases the volume of the intake air to the turbos.
FVD intake plenum kit increased power in the midrange up to 25hp in combination with our level 1 tuning software and up to 35hp with our higher level tuning kits in combination with upgraded turbochargers.

We recommend to relocate the fuel filter to the outside with our
Fuel filter relocation kit FVD 996 618 02.
Fits (Click to view section):
911 TURBO/GT2 2001-05
Notes:
GT2 (01-05) / TURBO (01-05)