Ipd Plenum 996 Turbo With 74mm Throttle Body (ipd Competition Series) for Porsche 911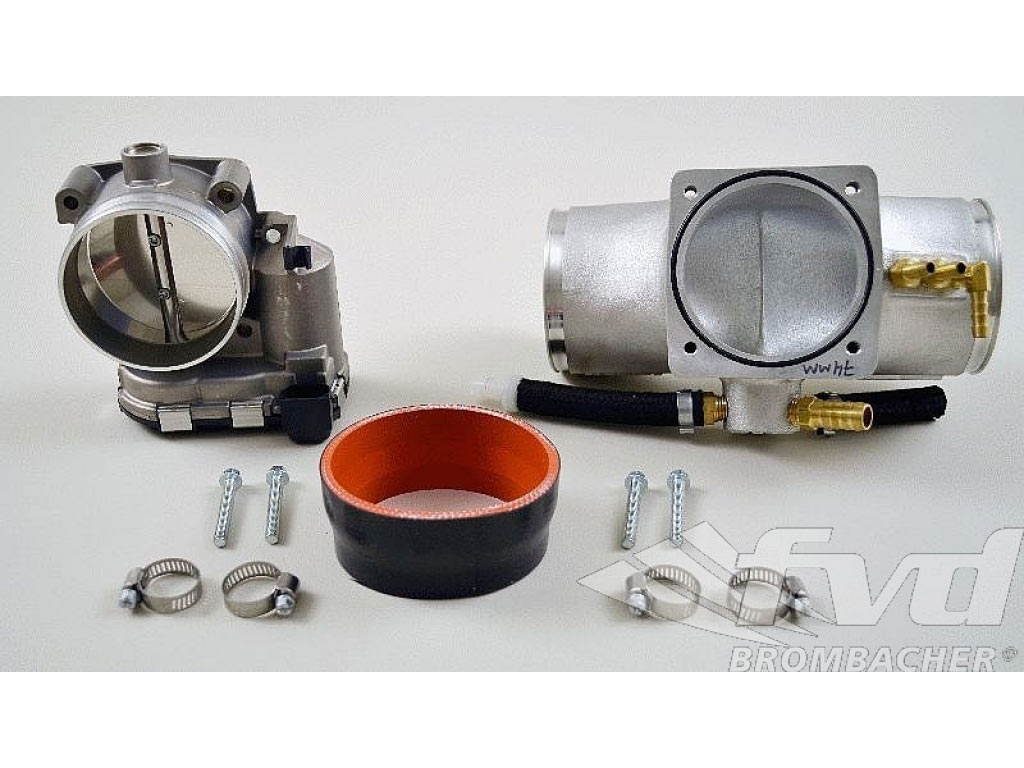 IPD PLENUM 996 TURBO WITH 74MM THROTTLE BODY (IPD COMPETITION SERIES)
R22011099603 - Replacement/Accessory
Description
More air = more power!

Ipd plenum?s patented, cast aluminum y style plenum increases horsepower and torque by optimizing airflow into the intake manifold. For even greater gains we have packaged the ipd plenum with larger throttle bodies.

The factory plastic t style intake creates airflow turbulence, which deprives the motor of air, robbing hp and torque. Ipds y style plenum smoothly channels the airflow towards the left and right cylinder banks. The engine receives a larger mass of air at a higher velocity, which equates to increases in hp and torque across the entire rev range. The end result is improved acceleration and increased boost response (on turbo vehicles).

Combining the ipd plenum (75 mm) with an equal size 75 mm throttle body (68 mm stock) increases the airflow to the engine by more than 10%! Increased output is 30-40 crank hp / 40-45 crank torque on stock vehicles. Larger gains are achieved in conjunction with other components such as turbochargers, software and camshafts, etc.

Note: our ipd plenum is complete with 75mm throttle body and is ready for installation. Installation instructions included. Porsche dme/ecu?s automatically adapt to the increase of air within 5 to 50 miles of installation. Resetting the dme/ecu is not necessary and additional software is not mandatory.


Fits (Click to view section):
911 TURBO/GT2 2001-05
Notes:
GT2 (01-05), TURBO (01-05)
There is a cheaper alternative to this part...

COMPETITION PLENUM 996 TURBO / S / X50... - $1,292.50