Pertronix Electronic Ignition, Ignitor; 911 1965-77 for Porsche 911, 930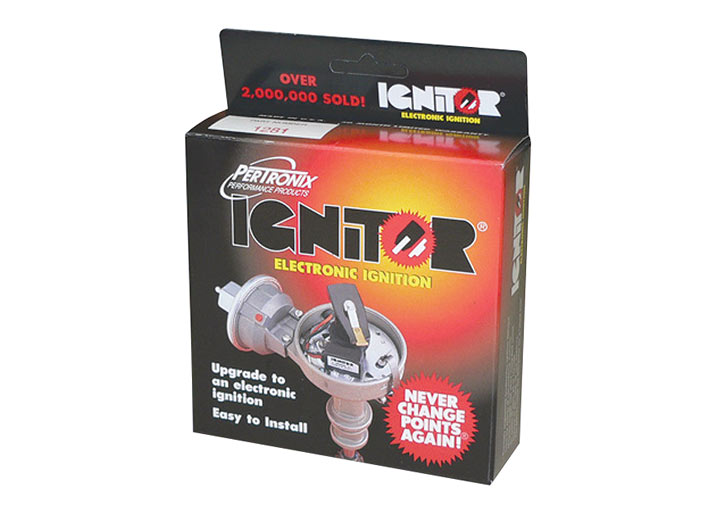 PERTRONIX ELECTRONIC IGNITION, IGNITOR; 911 1965-77
R1867A - Replacement/Accessory
Description
For over thirty years, the ignitor has proven itself in applications ranging from race cars to tractors. The ignitor replaces breaker point and troublesome factory electronic ignitions with a dependable, self contained and maintenance free electronic ignition system. The ignitor has been called the stealth ignition because of its quick installation and nearly undetectable presence under your distributor cap.

The ignitor delivers twice the voltage to the spark plugs, increasing horsepower, fuel economy, and spark plug life. Rotating cobalt magnets trigger a hall effect integrated circuit . .no points to burn, .no moving parts to wear out. The ignitor provides stable timing, no need for any adjustments. A solid-state electronic ignition system. never change points again!
Fits (Click to view section):
911 1965-69
930 1975-77
911 1974-77
911 1970-73
Notes:
911 1965-77
Combine and save!
Combine R1867A with...
Web Only
Click image for more info