Pertronix Electronic Ignition, Ignitor Ii for Porsche 911, 930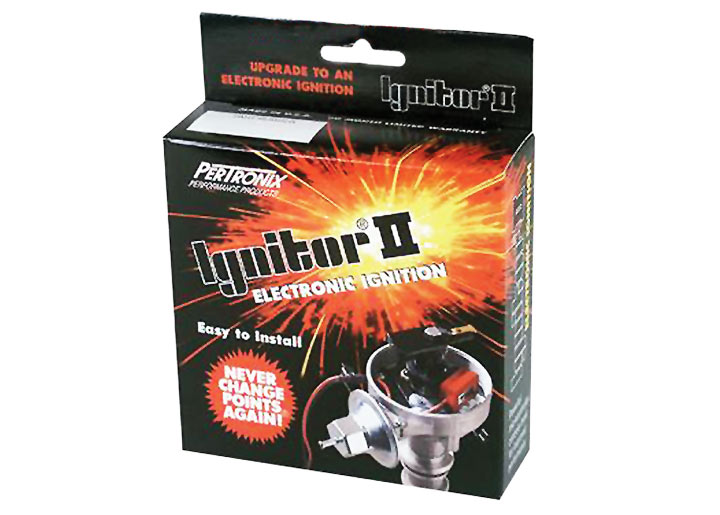 PERTRONIX ELECTRONIC IGNITION, IGNITOR II
R91867A - Replacement/Accessory
Description
For over thirty years, the ignitor has proven itself in applications ranging from race cars to tractors. The ignitor replaces breaker point and troublesome factory electronic ignitions with a dependable, self contained and maintenance free electronic ignition system. The ignitor has been called the stealth ignition because of its quick installation and nearly undetectable presence under your distributor cap.

The ignitor ii has many of the same great feature that the ignitor has, but its smarter. Ignitor ii units sense the coil current level and use a powerful micro controller to adjust the dwell. Variable dwell helps to maintain peak energy throughout the entire rpm range. Ignitor ii systems develop up to 4 times more energy between 3000 and 5000 rpm than standard ignition systems.
Fits (Click to view section):
911 1965-69
930 1975-77
911 1974-77
911 1970-73
Notes:
911 1965-77
Combine and save!
Combine R91867A with...
Web Only
Click image for more info