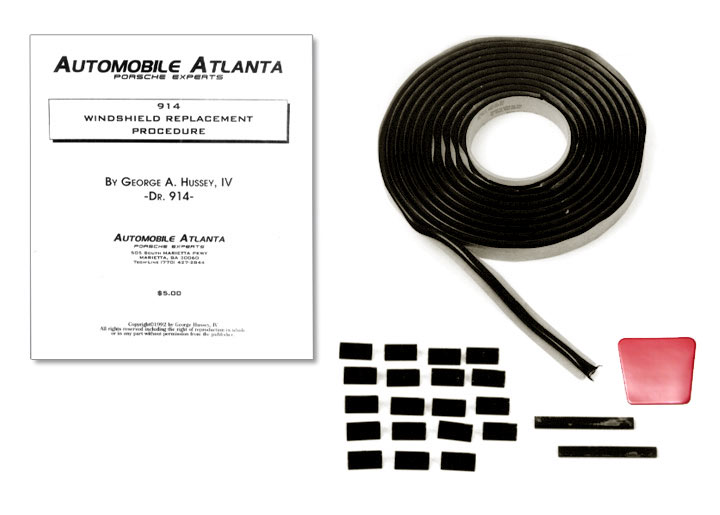 FRONT WINDSHIELD INSTALLATION KIT; 914
BAA541 - Rebuilt/Reproduction
Description
Front windshield installation kit the ultimate kits for 914 glass installation. Everything you need to insure a perfect factory installation of your 914 windshield. Installation kit includes among other parts, the rare windshield chrome strip clips and the mirror patch in one kit, plus the most important thing, precise instructions!


Fits (Click to view section):
914 1970-76
Combine and save!
Combine BAA541 with...
Web Only
Click image for more info
You may also be interested in the following product(s)