Frozen Rotors Rear Brake Rotor for Porsche 928, 944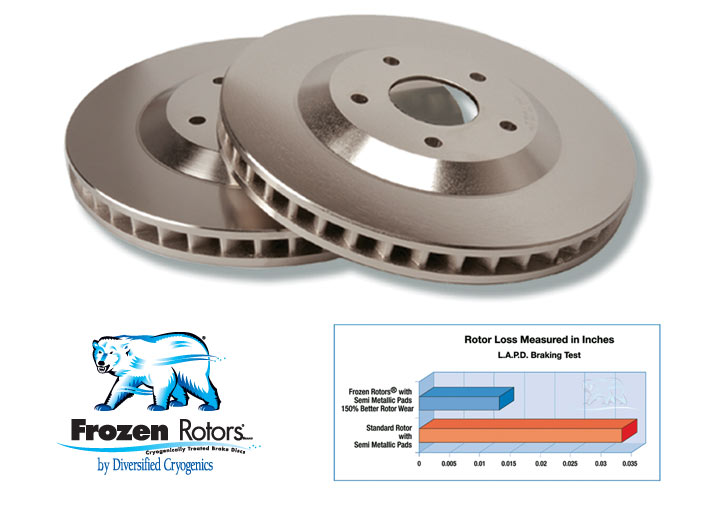 FROZEN ROTORS REAR BRAKE ROTOR
R95135204101FR - Replacement/Accessory
Description
Frozen rotors are simply the best brake rotors money can buy. Serious drivers-those who tend to cross the finish line first--take their edge where they find it. And a growing number of them have embraced the edge that they've found in cryogenically treated brake rotors. Here's why: they resist cracking, warping and fading; frozen rotors last 2-3 times longer than normal rotors; they stop consistently, lap after lap. Sold each, fits either side.
Fits (Click to view section):
944 1985-88
928 1987-91
Notes:
928S4/GT 1987-91, 928 GTS 1992-94, 944 Turbo 1986
Combine and save!
Combine R95135204101FR with...
Web Only
Click image for more info