Nology "hot Wires" Ignition Wire Set for Porsche 911, 930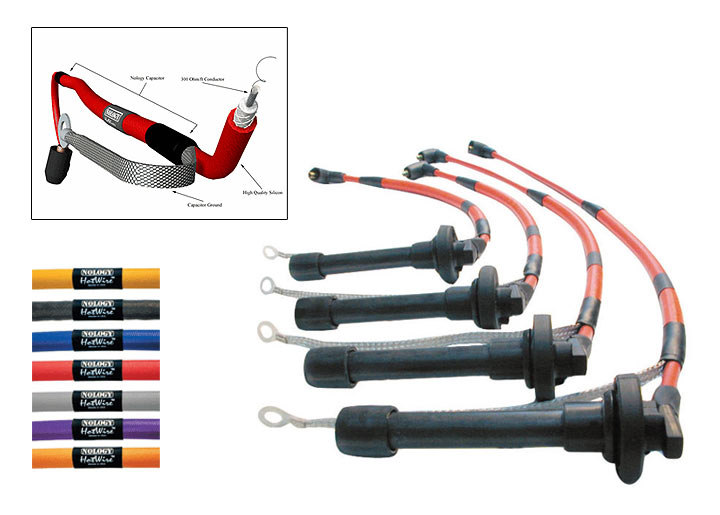 NOLOGY HOT WIRES IGNITION WIRE SET
R011486011 - Replacement/Accessory
Description
Products have promised hotter sparks for 50 years. We almost gave up waiting, until dyno tests proved that hotwires really work. The secret? Each wire houses a capacitor to accumulate the energy from the ignition until it discharges a more powerful spark. Even with a nearly perfect ignition system, we saw 2-4% more horsepower, better fuel burn and reduced emissions on our own dyno tests. If you have a dirty-running engine, hotwires will give you a better chance of meeting the new emission standards. Note: may cause radio interference.
Fits (Click to view section):
911 1974-77
930 1975-77
911 1978-83
911 1984-86
911 1987-89
Notes:
911 1974-83, 930 1975-89
Combine and save!
Combine R011486011 with...
Web Only
Click image for more info