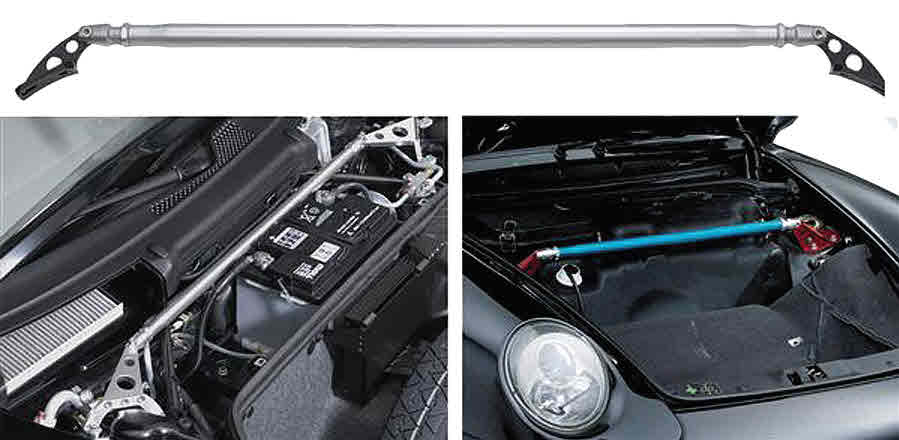 PERFORMANCE STRUT BRACES, SILVER
R911088 - Replacement/Accessory
Description
If youve been paying attention, you know that astrut brace is one of the easiest ways to sharpen the steering and cornering response of your vehicle. By tying your front strut towers together, this TUV approved brace reduces flex while it eliminates the squeaks, rattles and imprecision that comes with it.
Fits (Click to view section):
911 1974-77
930 1975-77
911 1978-83
911 1984-86
911 1987-89
Notes:
911 1974-89 and 930.911 Turbo 1975-89
Combine and save!
Combine R911088 with...
Web Only
Click image for more info